U4.4 (5 Gallon/19 Litres) Leaded
U4.4 (5 Gallon/19 Litres) Leaded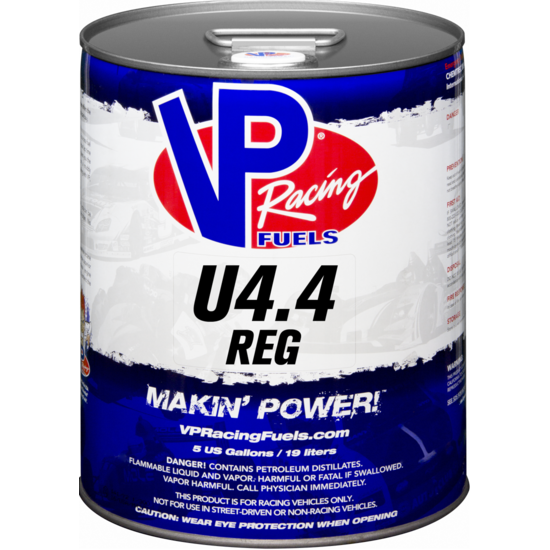 VP Racing Fuels
If you're not bound by fuel rules, this leaded fuel is the best choice for virtually any powersports application, offering the biggest gain vs. cost of any performance part you can buy. 
The latest generation of our U4-based fuels, U4.4 makes more power than pump gas across a wider range of applications than its predecessors. Designed as a direct, pour-in replacement for pump gas, it will require modest jetting changes, i.e., +2 main jets or +2 pilot jets at most. 
With its higher octane rating, U4.4 is designed for use in stock and modified 2-stroke and 4-stroke applications.
Contains MTBE.
Availability:
Out Of Stock
All race fuel orders received before 12pm will be guaranteed to be dispatched the same day (depending on stock) and sent via a freight company that provides a standard 2-3 days signed delivery service.
Due to their hazardous nature, all fuel orders must be signed for on delivery. All routine deliveries are made during Monday to Friday but some routes may be subject to a longer delivery timescale.