Mobius has proven itself as a category leader with innovative technology, and a new approach to providing knee and wrist protection with a wide range of applications, sports, and body types.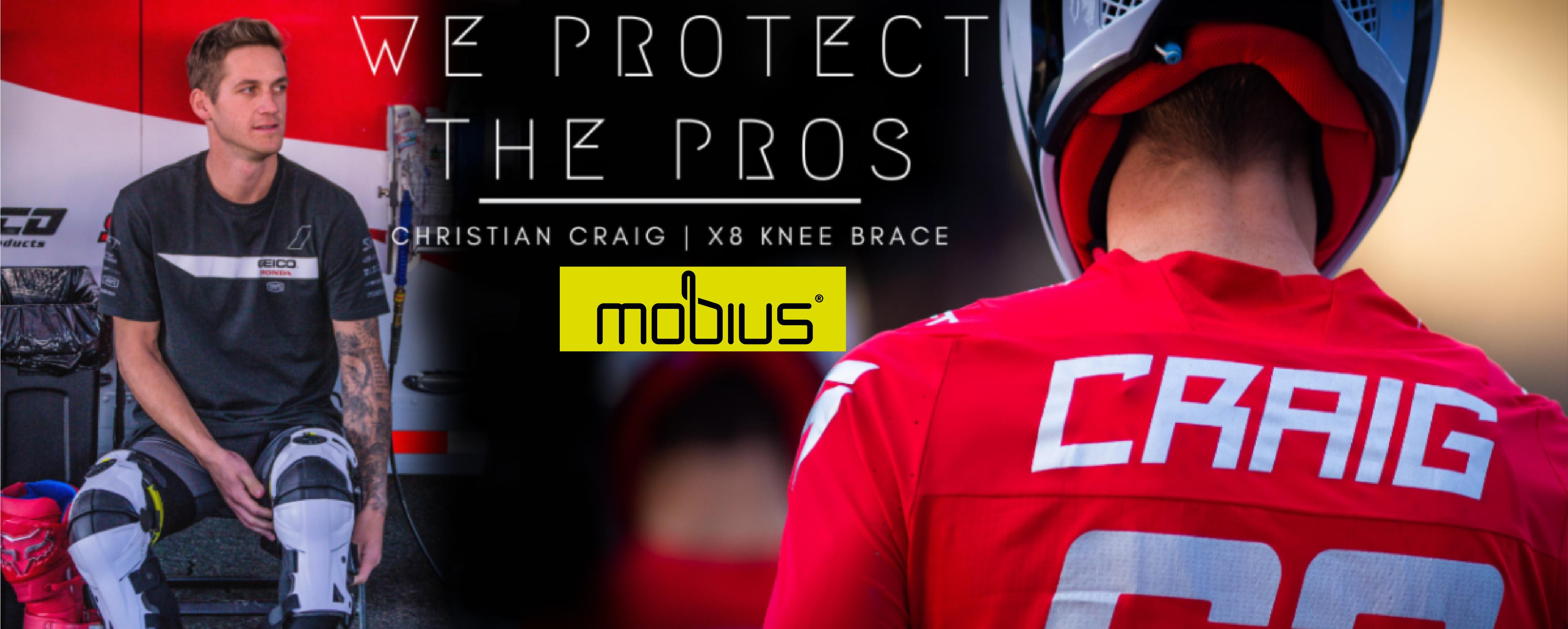 KNEE BRACES THAT WILL CHANGE EVERYTHING.
It started with a basic thought that "we can do better".
SX/MX Champion Ryan Villopoto sustained an injury at the 2012 Seattle SX that required knee surgery. Ryan was wearing the best available knee braces at the time. By chance, Ryan was introduced to the Mobius Knee Brace inventor Darren Fleming. A rider himself, Darren has had several knee injuries. Ryan tested Darren's new braces and loved them right away. While racing with the braces throughout the 2013 season, Ryan became part of the Mobius development team, winning nine championships including the AMA FIM Supercross World Championship four times strait!
THE PRODUCT
After seven extensive years of development, several generations of prototypes, and months of testing with bio-mechanical engineers, industrial engineers, and an orthopaedic surgeon, Mobius had developed a patent pending revolutionary new concept in knee and wrist protection.
Now used by some of the top riders in the world!